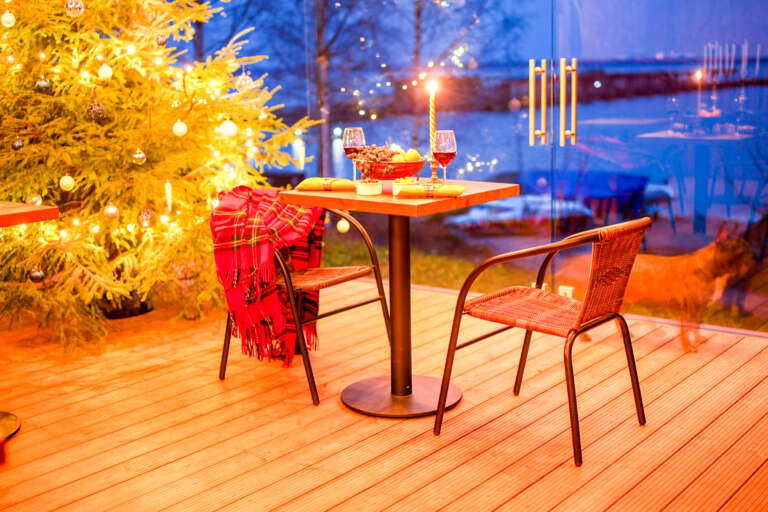 Organize your events with us!
The romantic sea-view glass cafe is suitable for small cozy events as well as larger celebrations, trainings and all kinds of other gatherings. Come and enjoy a unique combination of the elements of nature and the military heritage of Hara Harbor.
Glass cafe with a romantic sea view
Add a mysterious vibe to your events and organize them at Hara Submarine Base. For you and your guests, there is a glass cafe with a romantic view of Hara Bay, which can comfortably accommodate up to 40 people (currently a maximum of 20 people for security reasons). The cafe has everything you need to organize a party, training or meeting (tables, chairs, kitchen with utensils, heating, toilets).
The glass walls of the cafe can be opened from different sides, which ensures safe ventilation of the room. With the arrangement of the tables, it is possible to disperse the gatherings safely.
Glass cafe rental prices: 1 hour 50 €, minimum order 3h (ask more options during the low season)
Diversify your team event or celebration with an adventurous guided tours, workshops or glamorous wine tastings!
New seminar room in harbour building
For your meetings and gatherings is ready new seminar room with a sea view and all equipment you might need. Room is available up to 30 people or smaller groups.
On request additional activities and  catering service.
Ask special offer packages with catering and activities. Add to your seminar day also accommodation in Hara glamping. Ask for availabilty.
Seminar room rental price:
1h – 60€, minimum order 3h
Gatherings in captain room
We offer an extraordinary opportunity for a smaller group of up to 8 people to organize small team management meeting in the Harbor Captain Room. For serious discussions, enjoyable sea view  is available in any weather conditions and gives you unprecedented serenity.
Captain room rental price:
1h – 60€
Ask special package with coffee break and/or catering service.
Barbecue or campfire night
You and your group are welcome to enjoy a romantic sea view and a campfire or barbecue evening.
Rent of a campfire site 30 €
The price includes firewood, prepared campfire place, grilling utensils (burning time ~ 3 hours)..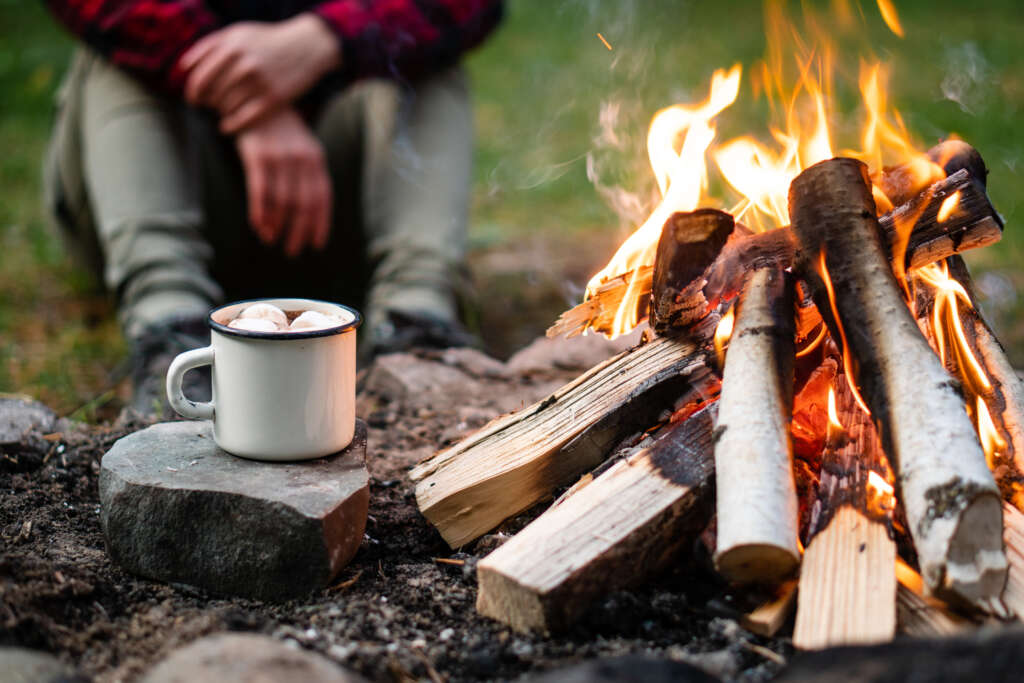 Grill rental 20 € / hour
The price includes charcoal, fuel, grilling utensils.
In order for us to make the best offer for you, please let us know by e-mail:
First and last name of the person making an order or the name of the company and its representative (if a company is making an order)
Email address and phone number
Date and time
Number of people
The content of the desired event and recommended additional services.
Do you have any more ideas?
Want to know more about us?
Ask for more!