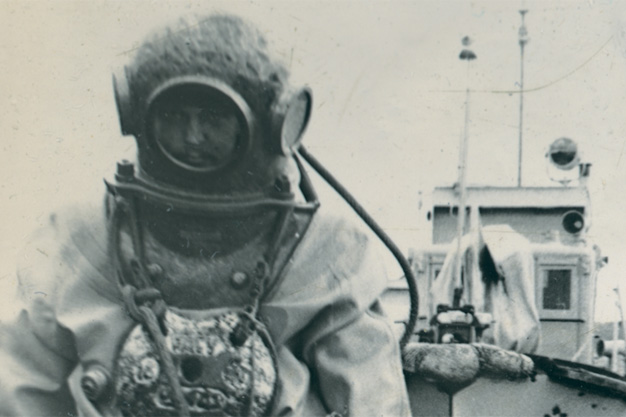 Photo exhibition "Secret Harbour"
The exhibiton takes the visitor back to the 1980s when there was Soviet military port in Hara, known today as the Hara Submarine Base or demagnetizing base.
The exhibition is in Estonian, Russian and English.
Why is the base so mysterious?
The Soviet demagnetizing base was strictly secret military object, access was denied and taking photographs prohibited so there is very little left about what happened around it during the occupation.
The curator of the unique exhibition has got a bit closer to the mystery. For the first time, some photographs from a personal collection are shown to public, shedding light to the everyday of the demagnetizing base.
Hara harbour is worth visiting for its strange history, the architecture and the sea alone. The exhibition that is open until the end of August gives another incentive.