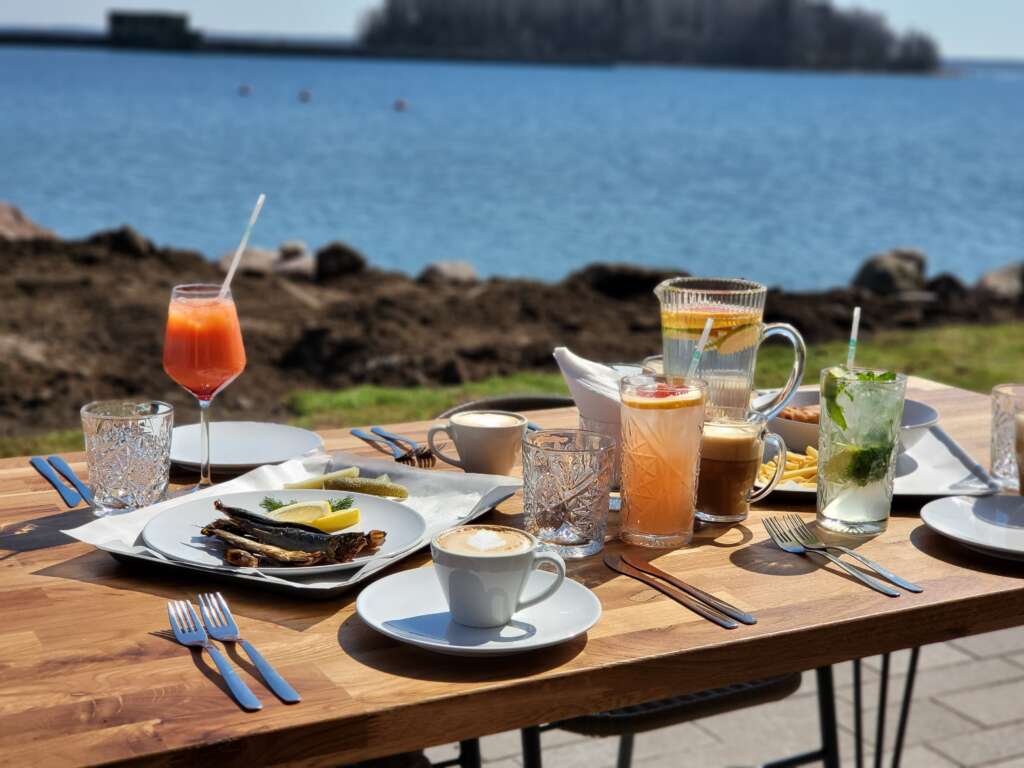 Hara Haven is waiting from May all submarine base and port visitors to enjoy our new seaview restaurant.
The harbor restaurant with beautiful sea views is open during the summer season. From May restaurant is open  from Friday to Sunday  at 12:00 – 18:00.
During June and July restaurant is open daily.
The harbor restaurant is located on the open terrace of the harbor building, which can accommodate 100 people to enjoy food and drink. When visiting the submarine base and the exhibition on the quay, the stomach still tends to run out. The restaurant serves light snacks and light meals, as well as delicious à la carte dishes.
The a la carte menu is under construction and will be available daily from June. In May, we offer different specials every weekend. Keep an eye on our Facebook page for information on the weekend menu.
The sea bustle and enchanting views can be enjoyed with delicious cocktails.
In order to organize a memorable event or anniversary, the harbor restaurant offers a full catering service and a varied menu for groups as well as smaller groups.
To receive a table reservation or an event catering offer, write an e-mail: restoran@harasadam.ee